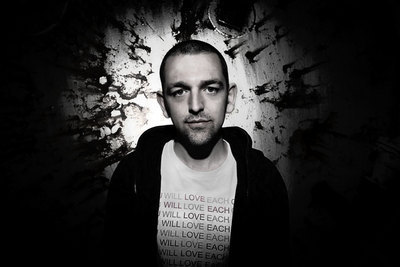 Back
2tall
2tall is a beat maker/producer and plays records in public places sometimes.
You can usually find him alone buying old strange vinyl, and musical kids toys to add to the cauldron of sound imagery.
beat tapes have yet to drop, as this character prefers to hold back until its fully baked.
2007 Saw the release of "Beautiful Mindz" a full length album produced by 2tall featuring the words and messages of Dudley Perkins and Georgia Anne Muldrow. (Eclectic Breaks)
To Come.. works with Dented artists and affiliates.
DISCOGRAPHY
The Softer Diagram LP – 2008 (content)
Garden Child (Signal Path Compilation – Styge/Content 2007)
2tall Presents Dudley Perkins and Georgia Anne Muldrow – Beautiful Mindz (2007/07 Eclectic Breaks)
Senses Overloaded – Senses Overloaded EP (2006, Realtablist)
Peaceful Warrior Scratch Samples 12" (2006, Eclectic Breaks)
Cuts Of Culture Mixtape (2005, Eclectic Breaks)
The Death Of Memory (2005, Needlework/Bleep.com)
Loose Ends For Divination (2005, Eclectic Breaks)
Writers Block Mixtape (2004 Sensory Overload)
Shfiting Tides (2004, Needlework)
The Rise EP (2003, Needlework)