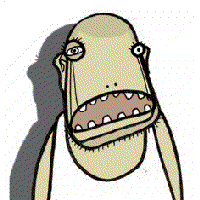 Releases

SCENE STEALERS
Listen/Download
Released: 01-Dec-08

Breathe (Download Only)
Listen/Download
Released: 13-Oct-08
Back
SkreinTax
Two of the most distinctive, colourful characters in the British music scene today, FOREIGN BEGGARS affiliates SKREIN and Dr Syntax deliver their brilliant new album just in time for Santa's bulging sack.
Meet Skrein. After the galactic success of his debut 'The Eat Up' Mix-CD, The Dinner-Lady Pimp has continued to tour the world with NATHAN FLUTEBOX LEE, sharing stages with HARD-FI, DAMON ALBARN, KANO, and MARTINA TOPLEY-BIRD to name but a few. Displaying consistent originality in his work, Skrein is making waves outside of the hip-hop scene.
Meet Dr Syntax. Named by T4's STEVE JONES as 'amazing' on EDITH BOWMAN's RADIO 1 show, this uniquely talented emcee released
his debut LP 'Self Taught' on Beer & Rap / Dented last year. As well as touring with the Foreign Beggars and his phenomenal live show alongside STIG OF THE DUMP, Tax has opened up for the WU TANG CLAN, PHARCYDE and SLUM VILLAGE and many more.
Album coming soon…