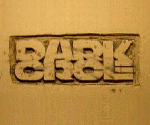 Back
Dark Circle
DOWNLOAD THE GREY NIKLZ EP FREE AT:
http://www.dark-circle.com/thegreyniklzep.zip
Dark Circle were formed in late 1994 by a young Anik & Hoycke while at school together in Hamburg. Soon they were joined by like-minded friend Son and set about making their first forays into the world of recording. In 1997 they met the Congolese MC Blaize who still belongs to the crew but was unfortunately deported to The Congo (Zaire) by the German government over some B.S.. Don't ask for reasons….they didn't have any to justify doing that! Fast forward to 1998 – Anik has moved back to London after finishing school in Canterbury, eager to grab the mic and get something recorded. This was the birth of the Hamburg-London angle… He hooks up with Pats after a drunken encounter at former Hiphop club The Hop and the two start working on early demos soon after, with Hoycke dropping lyrics whenever he could visit from Germany. Wanting to be involved the scene, Hoycke eventually moves to London for a year and the crew quickly establish a name for themselves by ripping open mic sessions and performing low-key shows in and around London.
The positive reactions to these appearances spurs the group on to become more focused on their artform and they set about recording more material. DJ Hysteria also became an official member of the crew in 1998, following a Dark Circle Interrail trip, adding his turntable and organisational skills to the group! Although they have built up quite a following in the UK, Dark Circle have so far been far removed from much involvement in the massive German Hiphop scene but believe that when they are exposed to the German Hiphop nation, they will have unique appeal in that they have two MCs who rhyme in both German & English. Even more unusual is the fact that Anik, who is English, can rhyme fluently in German. This combination will have never been seen before by German audiences.
Although Dark Circle's lyrical subject matter reflects an interest in issues such as anti-globalisation, politics, the environment & conspiracy theories, there is also a healthy dose of humour (with tracks such as 'Below The Beltline' and 'Scummy Fuc#ers') and of course good old braggadocio. The group are aiming to make people think as well as entertain while always striving for originality. Pats & Son are constantly digging for obscure breaks and samples and Anik & Hoycke spend many late night hours constructing their rhyme & syllable patterns.
Musically, the group see themselves as outsiders and not part of any particular scene or Hiphop category. Being an Anglo/German group and because they rhyme in German & English, Dark Circle are not part of UK Hiphop or Deutsch Rap as such, although they do have many connections and friends on the UK scene, such as Mystro and Skinnyman who both feature on the LP. 'Sometimes we feel like outsider civilians travelling dark paths that haven't been travelled before and that's the essence of our music….to innovate and to find new ways to create an interesting, new sound.'