9-5 b/w 8 Bars of Fire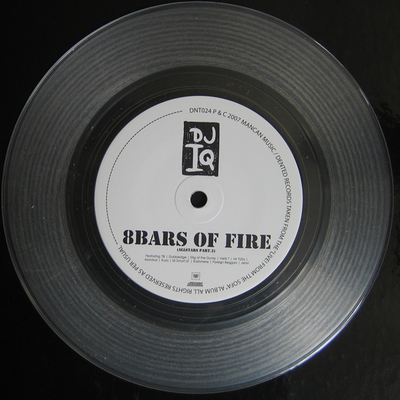 Available releases:
Artist:
Yo People,
SERIOUS
!!
There's only 500 of this transparent vinyl 7" in existence.
We had to press this up as the tracks are far too ill, and with Live! from the Sofa not getting a full vinyl release, it hurt too much to see these shits get bypassed.
first and second singles on the same wax blaad
Double A side'A': 9-5 ft DUBBLEDGE
side'B': 8 Bars of Fire ft FOREIGN BEGZ, JEHST, ASAVIOUR, DUBBLEDGE, T.B, KASHMERE, VERB'T', SMURF LIL, STIG KYZA, TI2BS…
you need get yours NOW as there's only 400 left and we won't be pressing it up once they're done…..ssserious
Released on: 03-Mar-08
Show other shop items