In the Hour of Chaos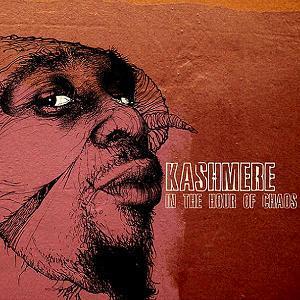 Available releases:
Artist: Kashmere the Iguana Man
Kashmere's debut album marks him out as an impressively original voice in homegrown hip-hop. In The Hour Of Chaos is a captivating journey into the recesses of his imagination: he crafts his dystopia through Biblical language and Vampire imagery, reinforced with samples of hymns and chilling cackles. However it's not simply fantasy rap, Kashmere's metaphors address subjects such as street life, the 'War On Terror', STD's and the surveillance state. It's like the best kind of horror film: disturbing but leaving you wanting more. Reminiscent of cult US rapper MF Doom's King Geedorah alter ego (a rapping three-headed lizard from outer space), Kashmere is a powerful hip hope story teller.
Tracklist:
Intro
The Ark ft. DJ IQ
Black Sea ft. Alhamra & Verb T
Souls Of The Unborn ft. Jehst & LG
God Will Protect Us
Bones ft. Jehst
Opium Foetus ft. Verb T & LG
ead Gorillas on Broadway ft. Dj IQ
Spawn Of Pazuzu ft. Severe, Dramacide & Beat Butch
Have Faith ft. LG
Playing With Fire ft. Chemo
Divine Communication ft Iron Braydz, Chemo
Lets Go (Skit)
Lady Of The Lake ft. Tranquill
Alpha To Omega ft. Chemo
Veronica R.I.P. ft. Chemo
Outro ft. Alhamra
Released on: 03-Jun-07
Show other shop items