8 Bars of Fire Teradactyl Remix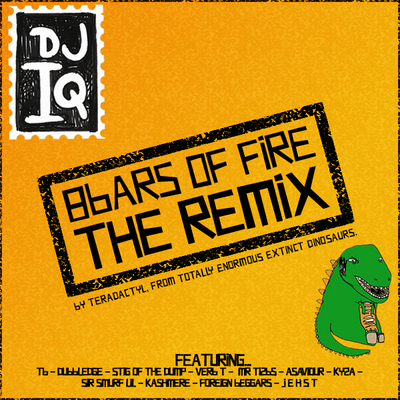 Available releases:
Artist:
Teradactyl is just one member of Totally Enormous Extinct Dinosaurs, a
super-group of confused and over-sized pre-historic animals. For some unknown
reason, the Dinosaurs have access to a studio and also have the knowledge of
how to use one.
The facts are a little hazy… But what both soundboys and soundgirls alike
have come to realise is that these rampantly positive beasts make very good
music.
Released on: 04-Jan-08
Show other shop items