Worldwide Invasion Tee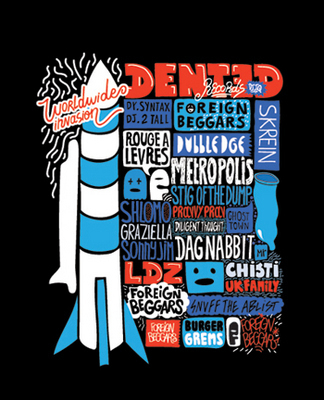 Available releases:
MensTeeXXL £15.00
MensTeeXL £15.00
MensTeeL £15.00
MensTeeM £15.00
MensTee S £15.00
GirlsTee L £15.00
GirlsTee M £15.00
GirlsTee S £15.00
Artist: Foreign Beggars
Ltd Edition Dented Tees Designed By Grems of Rouge A Levres presented by Abuze London.
Available while stocks last, these are the first in a series of limited edition t-shirts from Dented Records.
www.abuzelondon.com
Printed on heavyweight cotton.
Plus there's a Johnny on it so it's extra safe.
Released on: 30-Jun-08
Show other shop items