Let Go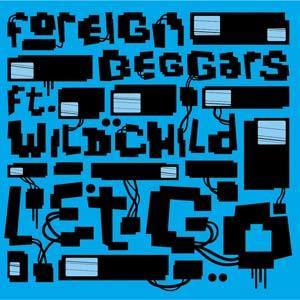 Available releases:
12" EP £4.00
Artist: Foreign Beggars
The first single from the forthcoming album featuring Wildchild of the Lootpak is a classic "What UK hip hop should be doing" track. From the neck breakin beat from Dag to the verses of Orifice, Metropolis and of course Wildchild, this track gets you feeling it in the soles of your feet.
Foreign beggars ft wildchild
All tracks produced by Dag Nabbit for Dented Records
Wildchild appears courtsy of himself
Orifice Vulgatron, Metropolis and Dr. syntax appear courtesy of Dented Records
All tracks recorded and arranged by Dag nabbit and Procto Guyvenol @ Dented Studios London
Mixed by Dag Nabbit in the Dented Shrimp Wagon Cricklewood
Flute on Mind Game by Lena Man
Cuts on Mind Game by Dj Nonames
A/R by Raj Chaudhri and Buck $hinez
For bookings and distribution contact
info@dentedrecords.com
www.dentedrecords.com
p c Dented Records Ltd.
A
1 Let Go ft. Wildchild
2 Million Skill March ft. Wildchild, Dr. Syntax
3 Mind Game ft. Dr. Syntax
B Instrumentals
Released on: 03-Sep-05
Show other shop items