Trading Standards Mixtape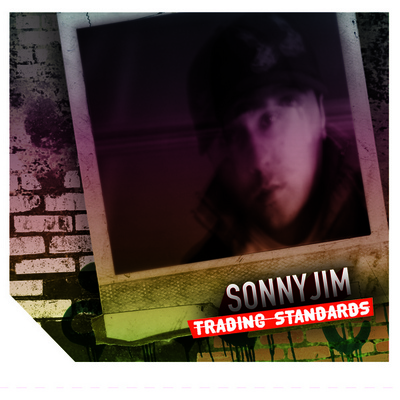 Available releases:
Artist: SONNYJIM--TRADING STANDRDS MIX CD OUT SEPT 08
In order to adequately resolve this situation, I sincerely recommend the endeavours of my client SONNYJIM to those who have done our ears disservice. He is not only a ferocious, battle bred emcee, but a versatile RHYMER capable of releasing consistently dope product.
Hailing from Birmingham, this Jump Off and EOW veteran has demonstrated his relentless TALENT throughout the country and wowed stages alongside THE STREETS and FOREIGN BEGGARS TO NAME A FEW. SONNY's new mix-CD is entirely comprised of original material, and features a plethora of the county's most talented EMCEES including SOWETO KINCH, FOREIGN BEGGARS, JEHST, STIG OF THE DUMP and VERB T. It is a raucous, fiery long player, with unrelenting skill and technique on show, over slick production provided by BEAT BUTCHA and CHEMO among many others.
With such meticulous and impeccably presented material in the form of the ever-discerning Trading Standards Mixtape, I can only hope the casual reduction of hip-hop music to its clichés becomes a thing of the past.
Released on: 21-Sep-08
Show other shop items