Contact w NOISIA PRE-ORDER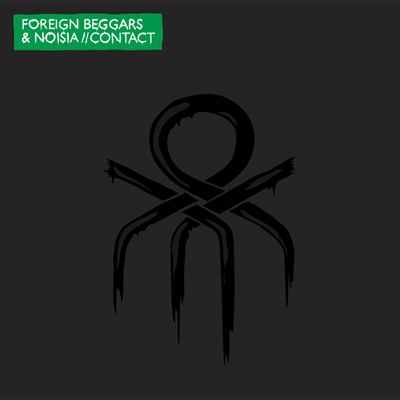 Available releases:
Artist: Foreign Beggars
Foreign Beggars back at it with their sizzling single 'Contact' b/w 'Shake It'. Taken from the forthcoming album 'United Colours of Beggattron' this smash of a single shows a clear progression in the Beggars direction.
'Contact' sees the crew link up with Dutch D'n'B stalwarts Noisia whose production on this single can only be described as monstrous. Trademark growling basslines and industrial strength drum programming providing the futuristic soundscape for the Beggars to throw down serious swagger on the vocal front. A match made in Mordor!! And with a horrendously filthy D'n'B remix to boot. Shake It, Humourous, witty and ever tongue-in-cheek, the Beggars give you an insight to whaa gwaan in the love lounge! It aims to make you do just what it says on the label!
06 Track 08 Contact (Noisia) by ForeignBeggars

Shake It (Noisia) by ForeignBeggars

CONTACT – NOISIA REMIX [MASTERED] by ForeignBeggars
Released on: 05-Oct-09
Show other shop items