CAKEMIX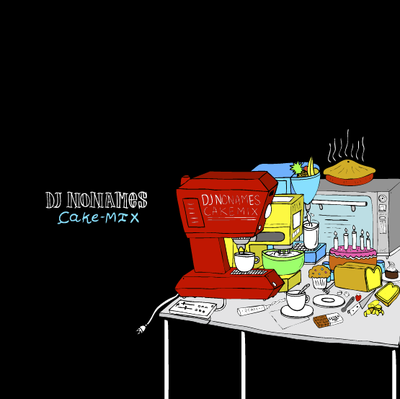 Available releases:
Cd Mixtape £5.00
Artist: dj nonames
DJ Nonames rolls up his sleeves, dons the apron and cranks up the heat for Cakemix
Whipping together joints from the cutting edge of the new generation of producers, Foreign Beggars plate technician bakes up something as carefully constructed as 2007's offering Beggars Brew.
Stepping away from the grime/dubstep mood of last years Strictly Grizzness, Cakemix starts out in the vein of recent Foreign Beggars EP – Beggattron Remixed pt 2, with productions from Onra, Om Unit and Blue Daisy, sifting through bangers from Kid Kanevil, Mux Mool, Flako and Metabeats. Using the finest organic product, timing, combined with healthy lashings of accapellas and cuts, Chef Nonames serves up a slice of the freshest food out the kitchen.
Released on: 02-Nov-10
Show other shop items