SOUL TRADER E.P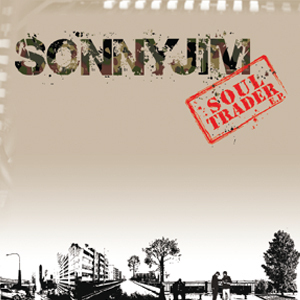 Available releases:
cd £6.00
12" EP £4.00
Artist: SONNYJIM--TRADING STANDRDS MIX CD OUT SEPT 08
SOUL TRADER EP AVAILABLE ON 12 AND CD
THE FIRST RELEASE FROM ONE OF THE UKS FINEST MCS. A GOOD STARTING POINT TO GET TO GRIPS WITH THE MANS WORK. A THOUROUGHLY ENTERTAINING LISTEN FROM START TO FINISH. FEATURES ENGLISH AND KOSYNE WITH TECH WORK BY WAYNE LOTEK. HIGHLY RECOMENDED. GO BUY THIS NOW.
Released on: 05-Jun-05
Show other shop items